4 tags
Buzzfeed's aggregation of tweets about Chris Brown... →
Cody LaGrow-News of the Net
No longer does the word "Sandy" remind you of those lackluster boxed cookies you can purchase at Wal-Mart. "Sandy" will now and forever be tied to the frankenstorm occurring on the eastern seaboard. And today, I will focus my "News of the Net" on all things Sandra. 1. LIVESTREAM CAM…WHAT THE WHAT? MASHABLE Reporters think differently. When I heard of...
Stacey Kafka: News From the Net
1) When using a helicopter to break news, it's important to make sure to verify the news you're reporting on is accurate.  Chicago's WGN went live with their chopper and just had the anchors describe what they were seeing as they took the live aerial images from the skycam. An article on Gawker had the full video attached, and as you can see in the picture below (photo courtesy...
Alon Gilboa: News from the Net
1) AllThingsD - "Syrian Internet Outage Raises Question 'Could It Happen here?" Last Thursday, Syrian officials decided to shut down Internet access in the country. The government is trying to make it harder for the rebels to communicate with each other. However, after two days, access to the Internet mysteriously reappeared in certain parts of the country. This is troubling....
Andrew Weil: News On the Net
1. Retweeting without Reading-Hubspot As journalists when we share links and information on Twitter we expect people who retweet it to have actually taken the time to have read the links, well new data shows that's not actually the case. Hubspot's Dan Zarella analyzed 2.7 million link-containing tweets and found there was no correlation between retweets and clicks. Zarella also found that 16% of...
5 tags
Stacy Ike: News on the net
1. Instagram Info (Media Bistro) During our last class (at Jen's adorable house!) I expressed my concerns with Instagram moving to an online profile so you can imagine my face when I saw this post on Media Bistro referencing the Instagram Blog and their announcement of the profile along with the benefits; perfect timing.  This is an example of what the online profile looks like: The...
Kayleigh Milas - News from the Net
1. TECHCRUNCH - "Why does there always have to be an app for that?" The article discusses the necessity of smart phone apps for every aspect of life. The author recognizes the importance and benefits that come along with them but also argues "efficiency" shouldn't be the goal of an app, rather "joy". I would have to agree with him, however, I still see...
3 tags
Wendy Mader - News From the Net
1. Techcrunch - What Investors are looking for in the next big social media site.  In this article, the columnist talks about why sites such as Facebook are remaining successful. But it also talks about what will sustain a social media site long-term. According to investor Joe Medved, the next biggest site to succeed (and the one that should receive investment) will have to achieve mobile...
Stacey Welsh - News from the Net
1. The PoMo Blog The talk of social media over the weekend has been Felix Baumgartner's skydive from space! The PoMo Blog capitalizes on this and discusses the video's impact.  Prompted discussion over what kind of free fall could have saved astronauts from the Columbia space shuttle when it exploded on re-entry in 2003 YouTube provided live streaming to about eight million viewers,...
Joe Chiodo - News From the Net
1. Mashable With voting season quickly approaching, we'll soon be heading to the polls.  And those polls, in many places, hav remained somewhat, well, "old-fashioned."  But in Mashable's '6 Apps You Don't Want to Miss' article they show us one app that puts a modern spin on voting. AT&T's VoterHub App doesn't exactly let you vote from your...
Stacy Ike- Let's talk about news... from the net!
1. MEDIA BISTRO From Twitter's Headquarters, Data-Driven Best Practices For Journalists We have been talking about the power of Twitter for quite sometime now but I thought this article laid out and pretty much confirmed everything we have been taught in #JenClass. The basic rules which everyone "says" they know but always forget to use are: 1.Tweet your beat and tweet it live 2....
3 tags
Kayleigh Milas - News from the Net
1. MASHABLE Facebook Boosts Voter Turnout Mashable discusses an experiment on the effect of Facebook posts on voter turnout. The results weren't that surprising. People are more likely to pay attention to something if their friends are paying attention to it too—so why wouldn't it be the same when it comes to politics? When scrolling through your Facebook newsfeed, what do you find yourself...
Cody LaGrow-News of the Net
1. LOST REMOTE Social Media Drives Younger Viewers to TV I read the headline and thought, "Cool. Not surprised. Annoying teenagers love to rant about every detail of their lives." But the further you read, you see that people as old as 34 participated in the survey. Equally interesting, this survey is parallel to several others that look to answer who is online talking about television.  The...
3 tags
Class visit: Joy Mayer →
Here's an article that explains more about what Joy Mayer did during her Reynolds Journalism Institute fellowship and is extending it into her work at the Missourian.
1 tag
Instagram as a news source →
I'm curious to hear what the class thinks about the explosion of Instagram sources during the Empire State shooting. Read this article… Is an Instagram photo worth the price?
5 tags
3 tags
4 tags
5 tags
3 tags
Lack of training is number one concern in... →
The Knight Foundation released a report this summer that found the lack of newsroom training is the number one reason for job dissatisfaction. That's why I'm hoping to build a social media team this semester to help look at what training the full newsroom needs and how to use newsroom tools to the fullest.
2 tags
3 tags
Project Open Vault: The primary →
projectopenvault: Missouri's primary is finally here meaning the months of campaigning in contested races is coming to a head. The ballot before voters is filled with a vast amount of candidates vying for the same position in most of the statewide races, as well as some local ones. In order to prepare for the… Check out our new project… Expect to see KOMU and #jenclass...
1 tag
Emptyage: Yes, I was hacked. Hard. →
emptyage: So maybe you saw my Twitter going nuts tonight. Or you saw Gizmodo's Twitter account blow up. Or you saw this in AllThingsD. Or this in the DailyDot. Although embarrassing, Twitter was the least of it. In short, someone gained entry to my iCloud account, used it to remote wipe all of my… So much to learn here. Wow. This sucks… hard.
3 tags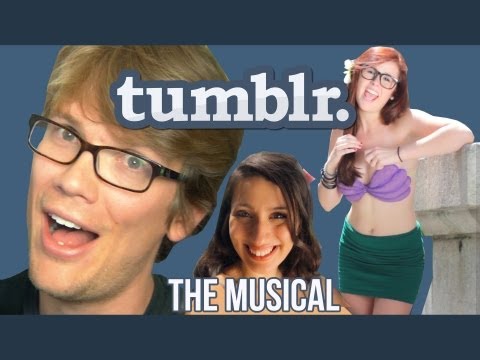 3 tags
"To the extent that Twitter is offering news consumers of all kinds access to the..."
– Matthew Ingram from GigaOm You can read the full article here.  (via jenleereeves)
This post about viral stuff went kind of viral →
jenleereeves: I would be remiss if I didn't share this on our class Tumblr.
1 tag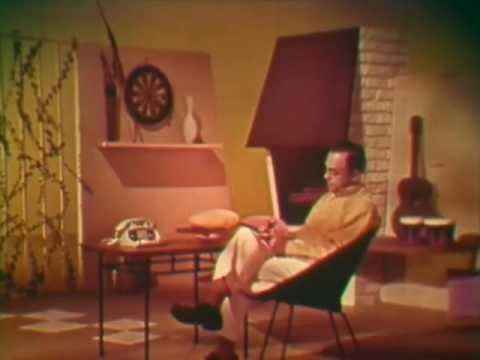 Tips on How to drive traffic to your YouTube
1. Include a Call to Action on Every Video. 2. Include your URL in the Video's Description 3. Use YouTube's Call-to-Action Overlay Feature 4. Use the Annotations Feature 5. Leave them Wanting More 6. Keep your Videos Short
Ad Networks Bypassing Apple Privacy Rules With New...
Ad networks are bypassing a bunch of Apple privacy rules. The data that is captured by these ad networks allows advertisers to target ads to specific users. Networks like Sponsor pay utilize these tricks and they claim the information only allows them to "recognize users as a random set of numbers." 
Facebook planning to build access for users...
According to the Washington Post, Facebook may be planning to build technology that would allow children under 13 to register for the site and give their parents some control over what they can do on it.  "In compliance with the Children's Online Privacy Protection Act, Facebook does not currently allow anyone under 13 to have a Facebook account — a rule that children and their parents...
Too Much Information.. Where to Start?
.. Here's a tutorial from Knight Digital Media Center to getting the public records you need, without feeling too overwhelmed. It covers topics from coroners office records to bankruptcy court records. Other topics covered include civil court lawsuits, criminal court records, jail and prison records, public records acts records, immigration and passport records, just to name a few. If you...
3 tags
News on the Net-Some stuff to check out!
This article on mashable is about how to organize a social media meet-up day. I thought this one may be interesting since we were talking about hthe idea of getting members of our community together to do an instagram picture day. (Similar idea here) This one is about social media teaming up with 'amber alerts.' We no longer see a 'face on the milk carton' because...
4 tags
Cutback on newspaper publishing in New Orleans →
Here's one of dozens of articles about the new version of the New Orleans Times-Picayune.
Facebook's Pay-to-Promote Posts Feature Has... →
We've heard rumblings that Facebook wastesting a system called Highlight that would allow people to pay to promote a post, and now obnoxiously enough, it's starting to show up. Chris Cantalini, who runs a music blog called Gorilla vs. Bear, tweeted that he was posting a track by Holy Balm when he was presented with the above prompt. It asked him if he wanted to pay as much as $100 so...
Indy 500 Social Media Infographic →
With a final-lap finish and poignant win by Dario Franchitti months after good friend and fellow driver Dan Wheldon was killed in an on-track accident, this weekend's Indy 500 auto race was one for the ages. But how did the event play out on social media?
Wake Up to a TV Anchor With ABC's Alarm Clock App →
The ABC-owned stations are launching a new iPhone app — one branded for each station — that blends the utility of an alarm clock with news, weather and custom wake-up alarms. "Wake up! Wake up! Wake up!" says KRTK-TV anchor Sharron Melton after a burst of news music. "Rise and shine you wonderful person you." In the Houston market app we tested, you could also hear wake-up messages from anchors...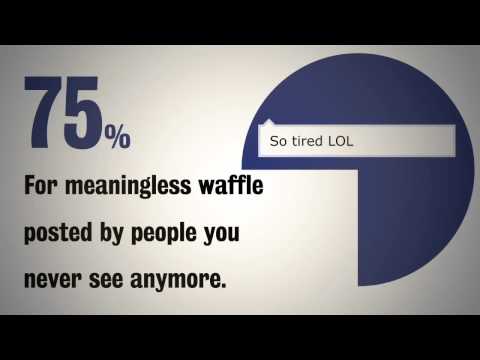 7 tags
"I'm a project manager masquerading as a programmer masquerading as a..."
– NPR Gets App-tastic With New Team 
1 tag
Watch
Stevie Turns Your Social Feeds into TV shows A new startup called Stevie looks at the content shared on your social networking feeds (and other places you surf the Web) and it assembles a TV show that you can watch. According to an article in TechCrunch, the program generates shows with names like The Comedy Strip, Music Non-Stop and Celeb TV. Users can also download an app to an Apple or...